Expert Fencing
Our experts provide the best-in-class quality fencing solutions for our clients
Prompt, professional and personalized services
Guardian Fence Systems Ltd has 25 years' experience in fencing; we create fences for protection and security. We are also involved with the supply and building of fences for residential and commercial purposes. Our fences range from razor wire to razor spike to grills and concrete block wall. We provide prompt, professional and personalised service to our valued customers. In addition to that we also offer free island wide estimates.
At Guardian Fence Systems Ltd, we put our customers first and understand the importance of service and quality. We offer a variety of products to accommodate each and every customer in their search for the perfect fence. Our team will coordinate with landscaping contractors to create the perfect look for your fence.
Due to our positive relationship with our existing customers, we have been a mainstay in Jamaica for well over a decade. We are well-known for our quality fence installations and other fence-related services. Our services include grille work, ornamental fencing, gate chain-link fencing, concrete block walls, on-site services, commercial and residential work.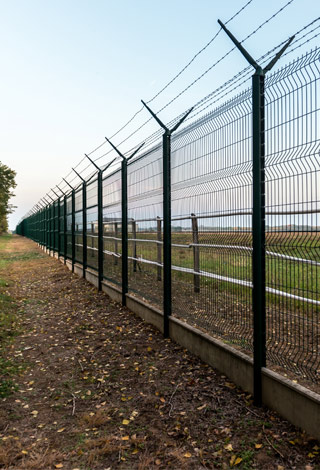 Fences that safeguard and enhance the beauty of your property.
We cater to thousands of residential, commercial, and industrial customers throughout the island. If you need a special fence erected for your home or business, we have got you covered.